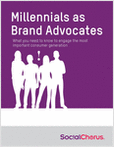 What You Need to Know to Engage the Most Important Consumer Generation....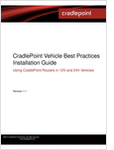 The automotive environment can be particularly harsh for electrical equipment such as in-vehicle network hardware....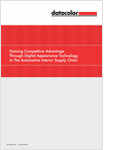 High quality design and color harmony lend a competitive advantage in today's automotive industry. Now more than ever, brand image is a key element for OEM's to differentiate themselves from competitors in an industry increasingly faced with multi-faceted challenges such as globalization and shorter product life cycles....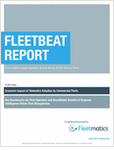 In FleetBeat, fleet operators have an unprecedented opportunity to see key benchmarks relevant to their specific vertical market segment, including insights around issues such as fleet utilization, productivity and operating costs, and the impacts, on average, of applying fleet management software....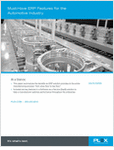 Automotive OEMS and parts manufacturers share one common goal -streamlined, efficient operations that maximize profitability....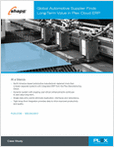 No more upgrades and patches....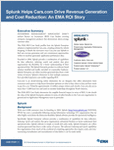 Discover how Splunk is helping Cars.com drive revenue generation and cost savings....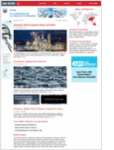 Lube Report Asia, Is a free weekly eNewsletter, covering the lubricant industry in Asia, featuring breaking news and Asian base oil price reports....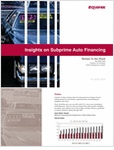 Are subprime auto lenders insulated from the hard times being experienced by the subprime mortgage market--or should they fasten their seatbelts?...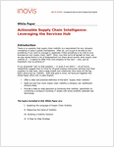 Learn the Step by Step Strategy to Achieve Supply Chain Utopia....