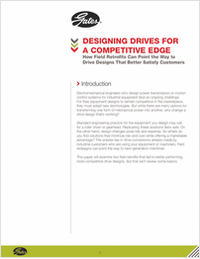 Designing Drives for a Competitive Edge
Field Retrofits Point the Way to Drive Designs that Save Time, Money and Energy.
Start designing next-generation equipment. While standard engineering practice for the industrial equipment you design may call for roller chain or gears, there is an alternative that minimizes risk and cost while offering a marketable advantage. Review your drive design options and find two case studies that demonstrate how synchronous belt drives improved performance.