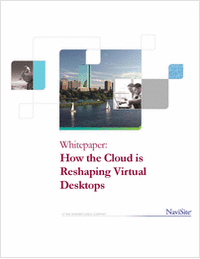 How the Cloud is Reshaping Virtual Desktops
Cloud-hosted desktops provide the benefits of VDI without the hassles.
Discover the benefits of independence from your physical desktop computer infrastructure.

Desktop computing has become an increased cost burden for IT, and a source of frustration for tech-savvy users who expect more flexibility. Cloud-hosted desktops enable companies to mitigate the complexity placed on IT while reducing the risks associated with lost or stolen devices, all at a reduced TCO.