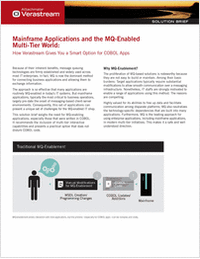 Mainframe Applications and the MQ-Enabled Multi-Tier World
Learn how Attachmate gives you a smart option for COBOL apps.
This solution brief evaluates the need for MQ-enabling COBOL applications as a path to service enablement. It also presents a practical option that does not disturb COBOL code thereby reducing the risk and time associated with service enablement initiatives.