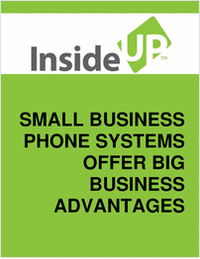 How a Business Phone System can Give Your Small Business an Advantage
Investing in a phone system is an important step for any small business. Your decision to sign up for small business phone service should be based on careful consideration of the facts.
This guide is designed to answer your questions about traditional and hosted PBX systems and help you compare vendors so you can make an informed decision when choosing small business phone service.
This Buyer's Guide is designed to help you find the best phone system for your small business. Plus, you get instantly matched with highly qualified phone system solution providers to receive custom, no obligation quotes.