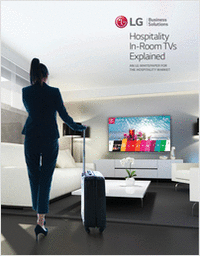 Hospitality In-Room TVs Explained
The difference between Hospitality & Consumer TVs.
Providing in-room entertainment and multifunctionality from a TV is not as easy as purchasing a TV off the shelf of an electronics retail store.

This white paper will go over the differences between consumer and hospitality TVs, explain common terminology and recommend models and screen sizes for different in-room locations.