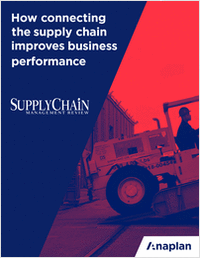 How Connecting the Supply Chain Improves Business Performance
If the supply chain is healthy, chances are the business is operating with a competitive advantage.
Better decisions are key to better business performance. Though the challenges facing supply chain leaders have stayed very similar over the past few decades, decisions around those challenges have become much more important. The supply chain affects a significant portion of the income statement, and for many companies it affects 100% of revenue, so getting it right is essential.

Learn how to improve your supply chain connections to drive better business performance.