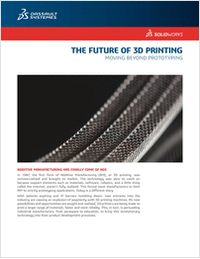 Rethink Traditional Manufacturing with 3D Printing
Additive manufacturing has transformed the traditional manufacturing process, influencing various industries with the rising popularity of 3D printing.
This revolutionary technology is producing a broader range of materials, faster and more efficiently than ever before — greatly impacting the product development process and adding value to businesses. This article dives deeper into the evolving role of 3D printing and how it can improve part-design flexibility, reduce lead times and create smarter, customized product designs.