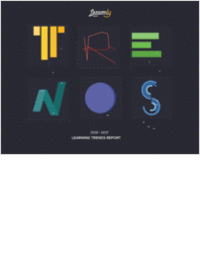 2017 Learning Trends by Lessonly
Lessonly's 2016-2017 Learning Trends Report discusses current and future topics with insights from around the learning industry.
This meta breakdown highlights discussions from over 35 thought leaders in the learning industry uses them as the groundwork for forward-looking projections. Blogs, white papers, and other forms of content tell us where we've been, and where we're going.