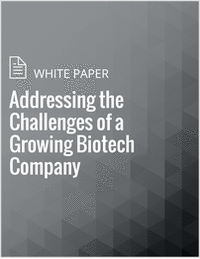 Addressing the Challenges of a Growing Biotech Company
Technology Insight: Gain Access to Real Time Data Needed to Keep Pace with your Growth.
Where a biotech company starts and where it ends up can be a very difficult path to predict. Regardless of the destination, successful biotech companies are leveraging technology as a way to overcome the obstacles they face along the way. Download this white paper to learn how NetSuite helps growing biotech companies streamline financial consolidation and close, manage financial reporting and gain access to real time data to enable faster decision making.