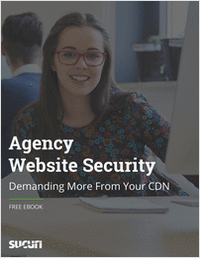 Demanding More From Your CDN
In 2018, there will be increasing pressure for IT departments, marketing, and business operations to prioritize website security and performance. The rise of website cryptominers, DDoS attacks, data breaches, and ransomware shows no signs of slowing down, and the impacts can be devastating for your brand.
Organizations who use a CDN can cut costs, improve security, and redefine availability by leveraging a cloud-based proxy WAF and CDN. Stop paying by the gigabyte for obsolete tech and old datacenters. Many services have ambiguous pricing, add-ons, hidden costs, and bandwidth charges, but it doesn't have to be this way. Optimize the performance of your web properties and gain peace of mind with a professional security team, easy configuration, rapid response, and services such as threat protection, monitoring, incident response, and white-glove support.